After a full Saturday of medical check-ins, swim tests, and going over camp procedures, campers finally got to let loose and get to know each other at the Woodlands campus. We have a full camp with 36 teens. Many campers seem disappointed at the "early" lights out at 10:30, but we knew they would be thankful for it as the week moved on.
Sunday found our group venturing out to Pictured Rock National Lakeshore. It was a beautifully foggy day for our six mile hike. We ate lunch on the bluffs overlooking Lake Superior and spent time together at the beach. Not one black fly was in sight and everyone hiked in and out safely.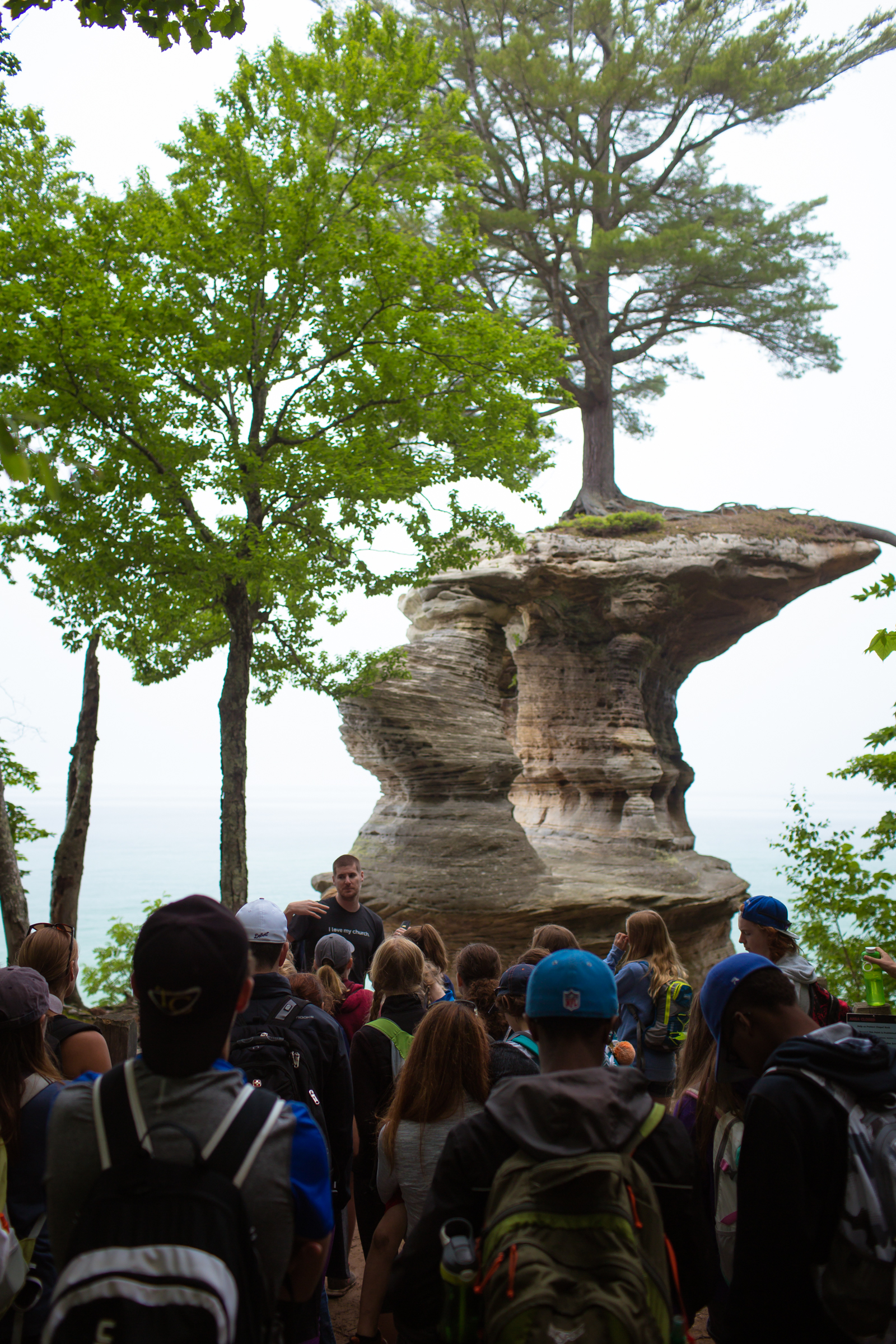 Pictured Rocks National Lake Shore
Through all of this Pastor Steve is weaving in the message that the Great Commission is our mission. He shared the importance of having a firm foundation as we stood in front of Chapel Rock. Before we can share the love of Jesus we need to know WHO He is and WHAT he has done. The counselors had an opportunity to go a bit deeper at devos time before bed.
We have had a great start to the week. The small nature of this group helps the bigger group mesh as a whole and we are looking forward to forming deeper bonds as the week goes on.