JV CAMP
Good Thursday morning from UPBC! Yesterday was the second off-camp trip for the JV campers. Due to a chance of threatening weather, we left UPBC earlier than expected and headed out on our annual visit to Au Train beach on the shores of Lake Superior. We had lunch on the beach and the bad weather held off! It was a perfect day at the beach and campers enjoyed time swimming in the Au Train River and playing a variety of beach games. Teams of campers also competed in a sandcastle building contest and a polar bear plunge into Lake Superior. We returned to UPBC for dinner and finished our most popular evening tournament, the Nuke Em Tournament. Nuke Em is a modified version of volleyball and over 60 campers participated in the 3 night double-elimination tournament.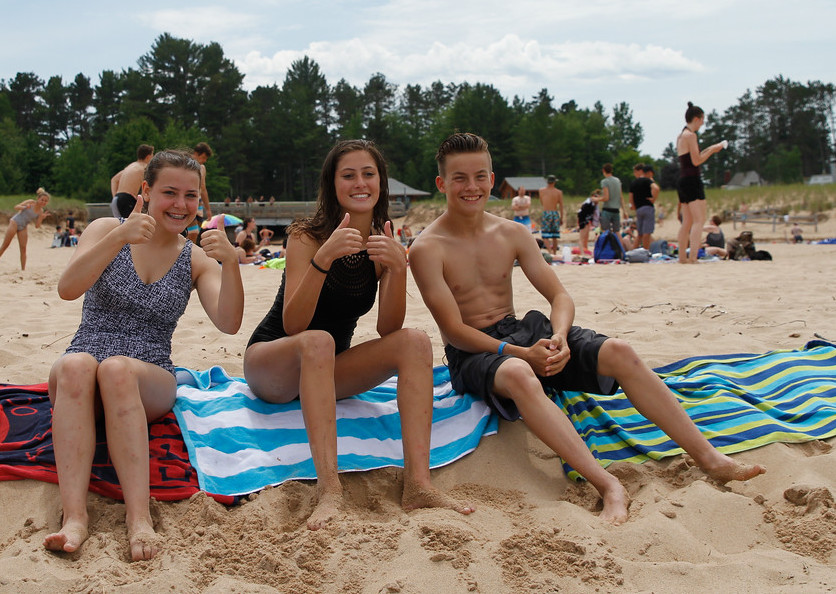 Over the past two weeks, many cabins have held evening devotions around a campfire at locations in the woods of UPBC. Counselors have reported that many campers are asking tough questions and making serious steps in their spiritual development. It's our prayer that JV 2017 powerfully impacts the life of your camper. It's clear from what we've seen here at UPBC, God is already making that happen.
On a practical note, if you regularly send emails to your camper on the UPBC website, please don't send any additional emails after 11 am tomorrow (Friday June 7th). We want to make sure your messages are printed and delivered before camp ends. Thanks!